This little piggie is sweet
---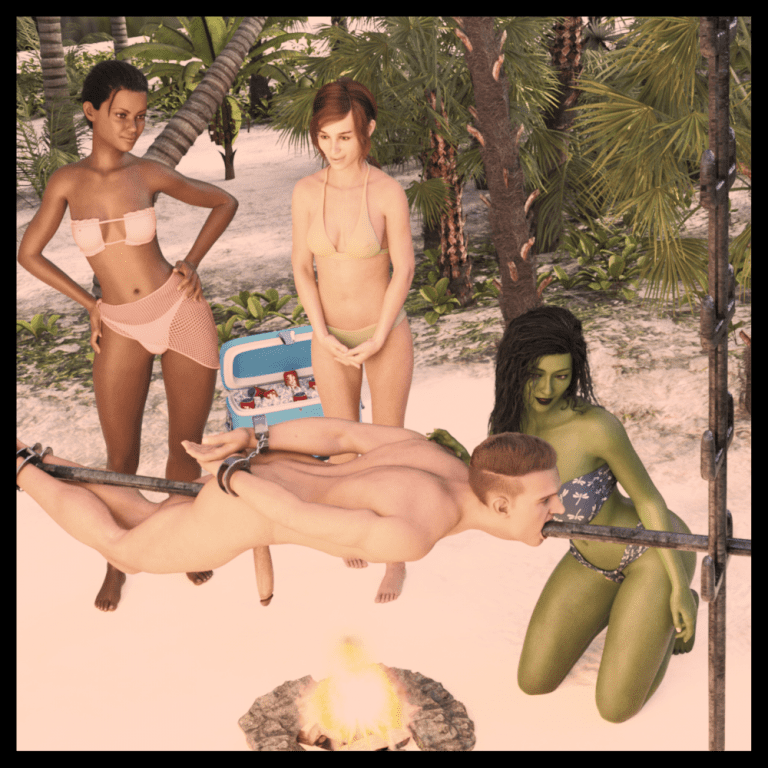 This little piggie is sweet.
This little piggie is meat.
He is to be caught.
He is to be sought.
His fate is sealed the moment to you he spoke.
You show him it was no joke.
Once there his fate is real.
The cooking heat he will feel.
Together with a female piggie.
Together they will be.
The piggie's will know.
they will roast quite slow.
To bring out flavor.
To watch and savor.
The show the squealing piggies will give.
As the heat makes them no longer live.
Together they will die.
Basted so they do not dry.
Gutted and stuffed they be.
Their hearts removed to see.
The heart of life theirs once beat.
Now just another piece of meat.
The hearts you hold.
Are starting to grow cold.
Now to prepare them as a treat.
A snack before the body's meat.
---